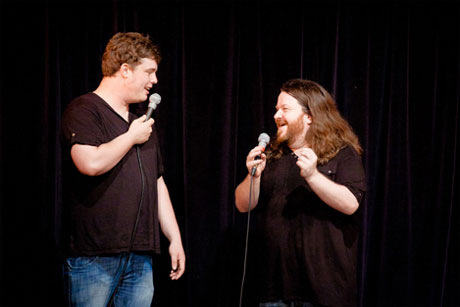 Hello all.
A couple of quick announcements.
Unfortunately, due to a number of factors we are not going to be able to perform in Leeds this Friday (28th).  We're really, really sorry that we're not going to be able to make it - unavoidable I'm afraid.  Those of you who bought tickets will be contacted and be given a sorry kiss and also an alternative date to see us.
BUT we can announce another date on the tour!  We are happy that we will be performing at The Public in West Bromwich on 26th November.  Tickets available from here: http://www.thepublic.com/events/peacock-and-gamble-emergency-broadcast
Thanks loads to those of you who have been out to see us on the tour so far - we really genuinely appreciate it.
EG and RP
xxx