Oh right, well I suppose I will have to do this post then, seeing as how no-one else has. You probably already know by now but there was a new and final podcast out on the 23 Dec. It is free and on iTunes and you can probably still get it if you want to.
It's a funny one.
If you want to know what we get up to in the future then you can subscribe on the mailing list over there on the right which will be helpful all round.
Do I just invoice myself for doing this?
OH PICTURE! HAVE TO PUT A PICTURE UP WITH A POST!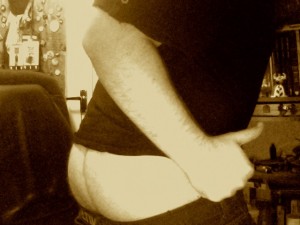 There we go.
RP & EG xxx