We NEED to see RAY & ED - HOW HOW HOW?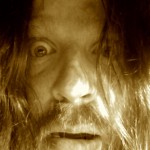 Just calm down.  Shouting is going to get you nowhere.
So this week, if you MUST know, Ray & Ed (or Peacock & Gamble as some people say it) will be continuing their stupid National Tour which has already taken in such places as Newcastle and that one in Wales and Wrexham where the show didn't go ahead.
This week we shall be gracing Ashcroft Arts Centre, Fareham (Thurs - tickets HERE) and Canterbury Marlowe Theatre (Fri - tickets HERE) with our presence,as well as recording a live show for BBC Radio 4 Extra in Cheltenham on Saturday.  We should have actually asked at 4Extra how you could come to that show but we forgot.  I'll send them an email now but there's no guarantee we'll let you know.
Whilst we are waiting, pop yourself over to the Live Dates pages and have a look to see if there's anything you could come to.  Then come to it.  Then we will all stay friends.
Here's a picture of Ray & Ed backstage at one of their other tour dates.