This is the face Ray does when he is behind you…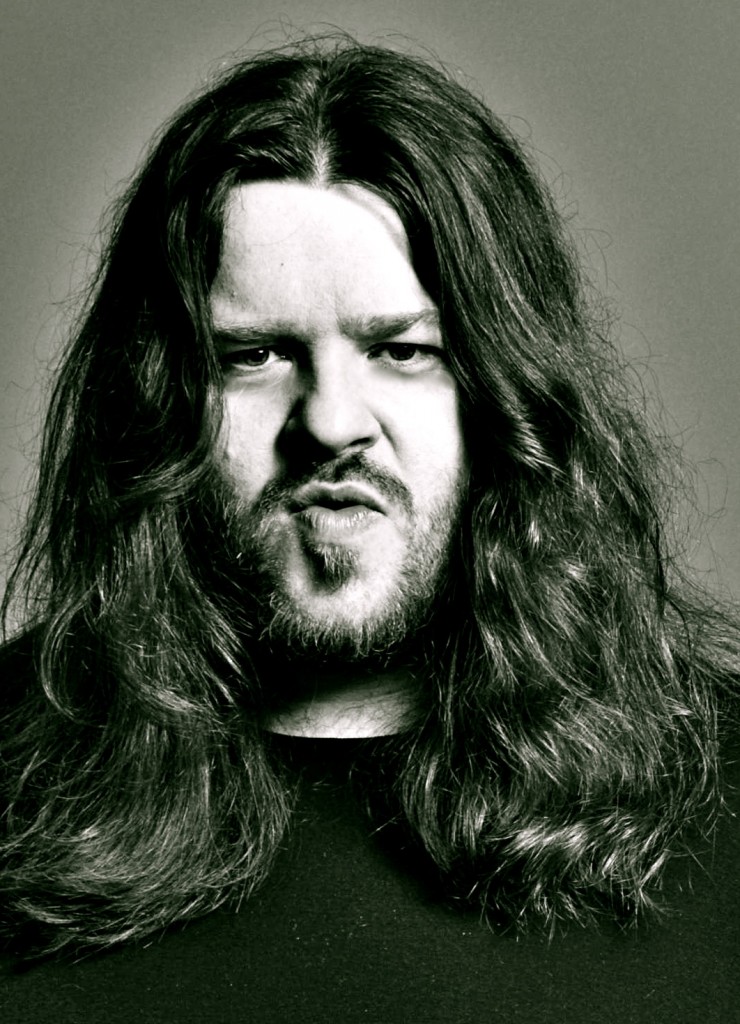 A prolific writer and comic performer, Ray Peacock is one of the most popular comperes, headline performers and TV warm up acts ON EARTH.
In 2007 Ray began presenting THE RAY PEACOCK PODCAST on iTunes, alongside Raji James and Ed Gamble, and it was pretty brilliant. Then, despite it running for four series' and being incredible and doing all live show versions of it, in December 2008 he stopped it for a bit.
In 2009 The PEACOCK & GAMBLE PODCAST was launched, which Ray co-hosts with Ed Gamble. Released every Monday, it continues to win popular and critical acclaim and is considered by most people who listen to it to be the BEST EVER PODCAST OF ALL TIME. Indeed the posh Guardian newspaper who know about all that arty shit and that, said it was "35 minutes of pure gold".
ACTING!
Ray showing Carey Mulligan how to do acting so one day she will get nominated for an Oscar.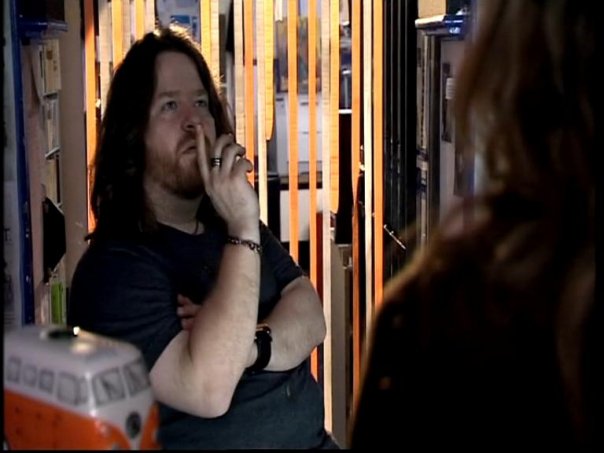 But what about acting? Well, Ray is also the GREATEST ACTOR ALIVE and his TV Performance credits include:
No Heroics (ITV2)
Doctor Who (BBC One)
Skins (E4)
Doctors (BBC One)
Harry Hill's TV Burp (ITV1)
The 11 O'clock Show (Channel 4)
Skin Deep (Channel 4)
Les Dawson's Finest Hour (Channel 4)
Russell Howard's Good News Extra (BBC Three)
Warm Up (BBC Comedy Online)
TV WARM UP!
Ray letting some general public near him whilst doing TV Warm Up on "Miranda"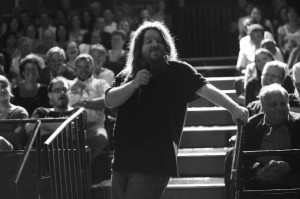 Ray is also THE MOST BRILLIANT warm up artist for television recordings IN THE WORLD, and credits include:
French & Saunders
Friday Night with Jonathan Ross
The Graham Norton Show
Harry Hill's TV Burp
The IT Crowd
Miranda
Russell Howard's Good News
Bremner, Bird and Fortune
Deal Or No Deal (SACKED)
Not Going Out
Frank Skinner's Opinionated
LIVE WORK!
Ray doing some live work with some other actors (on the right is Gus off EastEnders and on the left is, ummm, is it Pat? It is one of the ones off EastEnders…)
Live Credits Include:
"Big And Daft" Edinburgh Fringe 1999
"Big And Daft In Space" Edinburgh Fringe 2000
"The Big And Daft Christmas Show" Edinburgh Fringe 2001
"Big And Daft" National Tour 2001
"The Comedy Zone" – Edinburgh Fringe 2002
"Ray Peacock & Son" – Edinburgh Fringe 2005
"Edinburgh & Beyond" – with Russell Howard, Russell Kane, Reginald D Hunter – Edinburgh Fringe and National Tour 2005
"Ray Peacock – Out Of Character" – Edinburgh Fringe 2006
Resident Compère at Bracknell Comedy Cellar 2007-2010
"The Ray Peacock Podcast Live" 2008
"The Peacock & Gamble Podcast Live" 2009
"Peacock & Gamble Podcast - Emergency Broadcast" - Edinburgh Fringe 2011
"Peacock & Gamble Don't Even Want To Be On Telly Anyway" - Edinburgh Fringe 2012
WHAT THE PRESS HAS SAID:
"Clearly immensely talented…demands to be seen" – Sunday Times
"Genuinely odd, curiously endearing and (dare one say) original" – Time Out
"Crude, loud and bladder-poppingly funny…" – Evening Standard
"Immaculately funny" – Time Out
"Infectious and endearing…sharply observed and exuberantly delivered, this is meandering and genial mayhem…" – The Stage
"I was chewing on my notepad to quell the laughter as it all broke down into a brilliant shambles…" – Three Weeks
"Wonderfully light-hearted, wholesome entertainment and the perfectly timed antidote to the leaden verbosity of much comedy on the fringe…" – The List
"Future of comedy stuff…will rule the school" – The Sunday Times
"Hecklers be warned – take Peacock on and you might just spark off the second War of the Roses." Metro
"Curiously charming – even when it's about animal porn…" Sunday Times
Ray is exclusively managed by James Taylor at Avalon Management.